Installing a dual dash cam in your vehicle is a good idea for a number of reasons. Whether you want to capture memorable road trip moments, record evidence in the event of an accident or document any dangerous drivers on the road, a daul dash cam can do it all. However, with so many different types of dash cams on the market, it can be a challenge to decide which one best suits your needs. In this article, we'll explore the benefits of dual dash cams and why they're the best choice for protecting your vehicle and safety.
What is a dual dash cam?
The Jimi JC400 dual dash cam also includes features such as real-time tracking, reckless driving, and emergency calls, making it useful for deterring crime, documenting bad drivers, and quickly resolving disputes or false claims related to traffic accidents.
Benefits of Dual Dash Cameras
A dual dash cam is a device that contains two cameras, usually placed on the front and rear windshields of a vehicle. These cameras record views of both the front and rear of the vehicle, providing full coverage and protection. Dual dash cams typically include a front-facing camera that captures images of the road ahead, and a back-facing camera that records events that occur behind the car.
There are several benefits to using dual dash cams. The most important advantage is the extra protection it provides. Having two cameras on your vehicle can help capture more footage, making it easier to identify any potential problems. Here are some other benefits of dual dash cams:
1. Accidents and insurance claims
In the unfortunate event of an accident, installing dual dash cams can provide valuable footage to help determine who is at fault. In the case of an insurance claim, this footage can be used as evidence to help expedite the claims process. Having video evidence can also help prevent insurance fraud by making it easier for insurance companies to determine who is responsible for the damage.
2. Protection against theft and vandalism
Dual dashboard cameras can also provide protection against theft and vandalism. By capturing video of any suspicious activity around your car, you can provide evidence to the authorities. The added security of knowing your car is being monitored can also act as a deterrent to potential thieves and vandals.
3. Driving safety
With dual dashboard cameras, you can monitor driver driving habits. The footage captured can show any reckless driving, speeding or other dangerous driving habits. Knowing how driver drive can help driver adjust  driving behavior and improve road safety.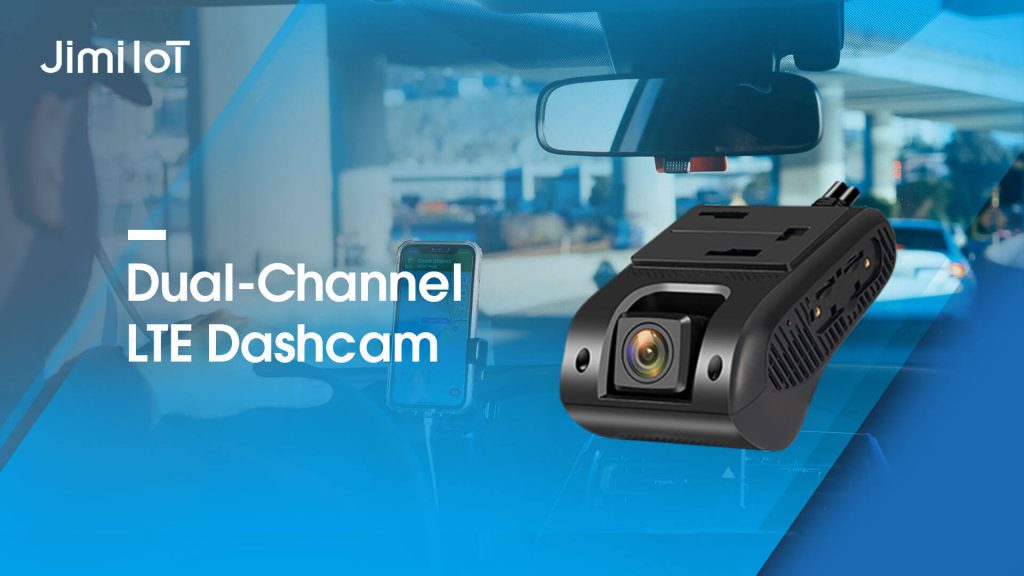 The JC400 dash cam has a built-in GNSS module, which provides precise real-time location data of fleet vehicles and cargo en route. In this way, you can keep an eye on them to see if anything unexpected happens during transmission and view these historical routes if problems arise later.
4. Peace of mind
Installing dual dash cams can provide peace of mind for both driver and  passengers. Whether you're driving alone or with family or friends, knowing that you have a record of everything that happens on the road can alleviate any anxiety or worry. If an emergency occurs, you'll have evidence to share with authorities to help you feel safer.
What's more, using Jimi JC400 dual dash cam in the event of an accident or other emergency, simply pressing the panic button (SOS) will trigger the device to help the driver or passenger initiate an emergency call to a preset emergency number and back office until the call is answered.
The platform will also flag this important event for later review. An external SOS button can be mounted within reach of the driver or passenger for quick activation and peace of mind for all.
Why choose dual dash cams?
For those who want full coverage and protection, dual dash cams are the best option. Having two cameras in your vehicle will provide more accurate and reliable footage, making it easier for you to spot any problems that may arise. If you are looking for the best level of protection and security, then dual dash cams are the way to go.
When choosing a dual dash cam, it is important to consider the features that are most important to you. Some dual dash cams come with additional features such as GPS tracking, night vision capabilities and Wi-Fi connectivity that allows you to share footage directly from your phone. Other features to consider include resolution, storage capacity and ease of installation.
Conclusion
Overall, dual dash cams are a great investment for anyone who wants to protect their vehicle and their safety. With two cameras in your vehicle, you have full coverage and protection, increasing the likelihood of capturing valuable footage when it matters most. If you are considering purchasing  dash cams, then choosing a Jimi JC400 dual dash cam is the best choice for added protection, security and peace of mind.