With the improvement of productivity level and the popularity of cars, car DVRs have become a necessity for almost every household in the automobile era. But how the camera in the car DVR is applied and how it serves the car owner in daily life is probably little known. In this article, I will introduce the CMOS image sensor in the car recorder application.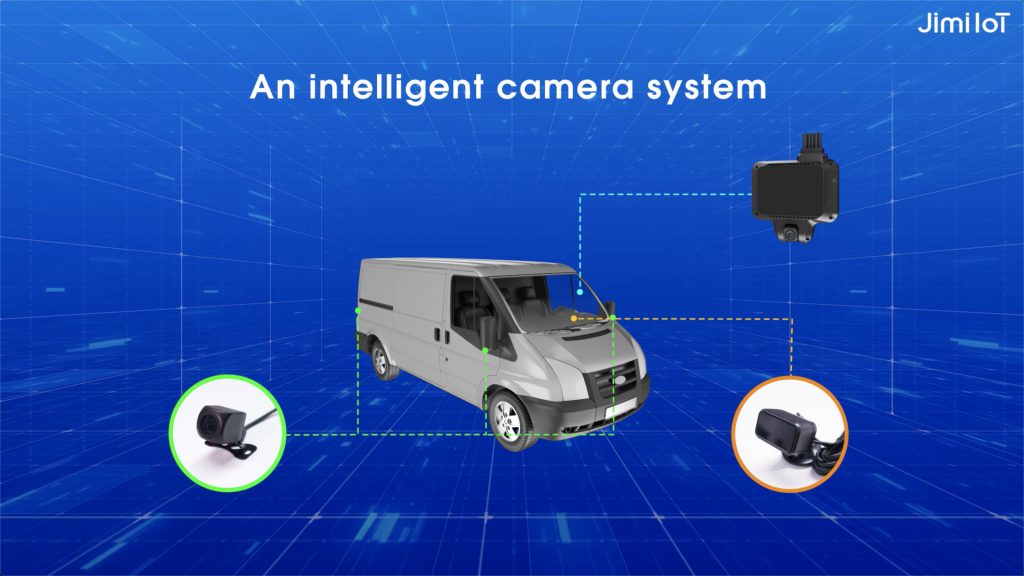 Image sensor produced by complementary metal oxide field effect tube technology, namely CMOS image sensor. CMOS image sensor chip adopts CMOS process, which can integrate image acquisition unit and signal processing unit into the same chip. CMOS image sensor has the advantages of small size, low power consumption, low price, and mass production, etc., and has a high share in the image sensor field, being CMOS image sensors are widely used in smart phones, automotive electronics, security, industrial and medical fields. Since the millennium, CMOS image sensors have gradually become commercialized. The main commercial applications are smart phones, automobiles and security. In this article, I mainly elaborate the automotive applications. With the explosion of demand for new energy vehicles, automotive camera applications are developing rapidly. In the face of the huge demand for cameras in the automotive market, the automotive sector will also become the second largest CMOS image sensor applications after cell phones. According to forecasts, automotive in-vehicle camera is the fastest growing CMOS image sensor applications in the next five years, with a compound annual growth rate of 33.8% between 2021 and 2025, will reach $5.1 billion in 2025.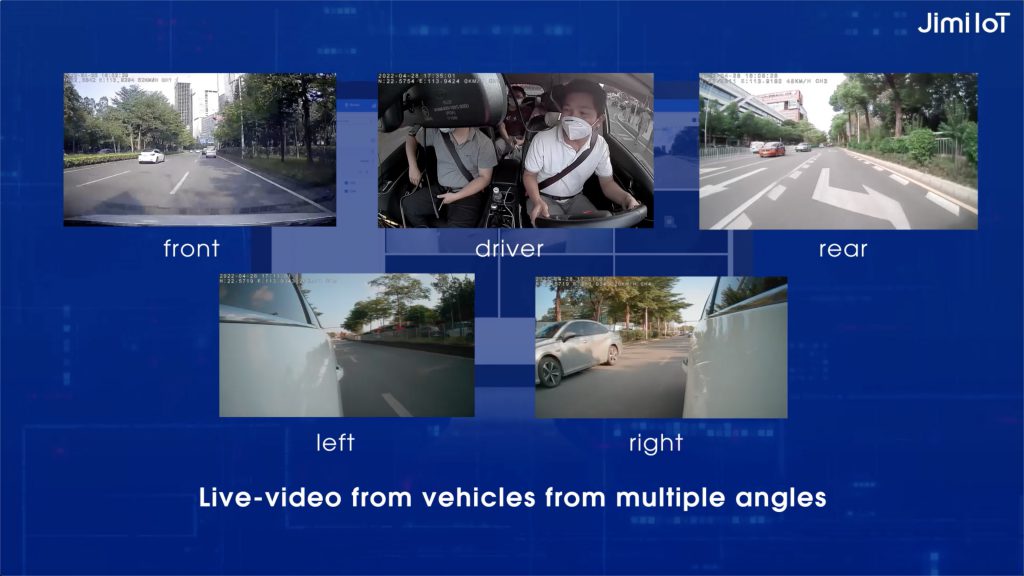 With the emergence of autonomous driving, connected cars and smart cars, people's demand for automotive cameras is the same as that of smartphone cameras, and the application areas are slowly extending from traditional reverse radar image, front car DVRs to electronic rearview mirror, 360-degree panoramic imaging, line detection, obstacle detection, collision avoidance and autonomous driving, etc. The demand for automotive cameras will also increase rapidly. Jimi car DVRs richly reflect the application of CMOS image sensors. Take the JC450 for example, the device has 1 built-in camera and supports up to 3 remote cameras (optional). These car cameras lay the foundation for enabling driver fatigue/distraction monitoring, driving behavior analysis, and advanced driver assistance. 1. DMS cameras track the driver's face to monitor their attention and alert them via in-cab alarms when needed. 2. Built-in gyroscope sensors detect harsh events such as hard braking, speeding, sharp turns and collisions; while the JC450's built-in camera captures high-definition video of these critical events and sends the data to the cloud for later viewing and driver guidance. 3. The embedded ADAS algorithm enables the JC450 to warn drivers of potential collisions to prevent safety-critical accidents and improve vehicle safety. This shows the importance of CMOS image sensor technology for driver safety monitoring. By monitoring the exterior, cab, side, rear or driver of a vehicle, whether it is in motion or parked, some cameras can even sound an alarm to alert the driver or passenger of any potential risk, effectively safeguarding the driver and vehicle.
About Us
JimiloT aims to provide customers with innovative, mutually beneficial, safe and efficient international intelligent hardware and IoT solutions. At present, our products have been sold to more than 130 countries, with an annual shipment of 6 million units. The volume reaches 10 million units, and we have set up service centers and marketing centers in many countries to provide customized services for the local market and build an international marketing and service network covering the world. JimiloT shoulders the mission of "making connections easier", and is constantly striving to realize the vision of becoming a continuous leader in IoT enterprises. Please click 
here
for more information, or join our
Facebook
, 
LinkedIn
, 
INS
, and
Twitter
pages to learn more.