Introduce
As the automotive industry continues to evolve, car dealerships are seeking innovative solutions to streamline their operations and enhance customer satisfaction. One such promising technology is vehicle tracking, which provides an array of benefits for car dealerships.
The car dealership industry consists of two main segments – new car dealers and used car dealers. Used car sales have become a major source of profit for many new car dealers in recent years as new car profit margins have fallen. By tracking fleet conditions, the industry can improve customer retention and overall customer service.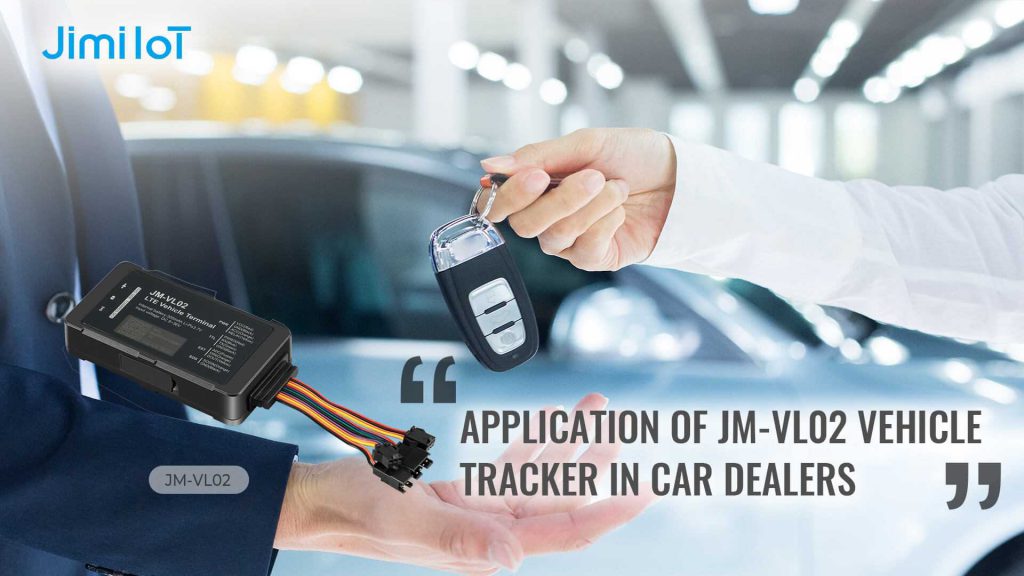 Challenge
As the demand for vehicles continues to grow, car dealerships play a crucial role in connecting customers with their desired automobiles. However, dealerships face several challenges that require innovative solutions to maintain a competitive edge. Vehicle tracking is one such solution that has gained traction in recent years, and the Jimi JM-VL02 vehicle tracker is a leading product in this domain.
One of the main tasks of fleet managers is to keep their vehicles in proper technical condition, as any breakdown can lead to financial loss and weaken customer loyalty. Typically, car dealerships have large fleets. According to Autonews.com, European car dealerships have an average of 279 new cars and 317 used cars. The condition of each vehicle must be monitored, even if it is parked for an extended period of time. In a worst-case scenario, when a customer comes to see a car with a dead battery or an empty gas tank, you could lose a successful deal and the customer's trust.
Solution
The Jimi JM-VL02 vehicle tracker is designed to handle industrial and commercial fleet applications ranging from rental agencies and mass transit to construction equipment and more. With ACC detection, SOS button, remote fuel/power cutoff, and a variety of other peripheral I/O, this powerful GPS tracker can be customized to simplify your operation and increase efficiency. Built with cutting-edge communication modules utilizing Cat-M1/NB-IoT networks with GSM fallback, the VL-02 will help you maximize the efficiency of your fleet operations for years to come.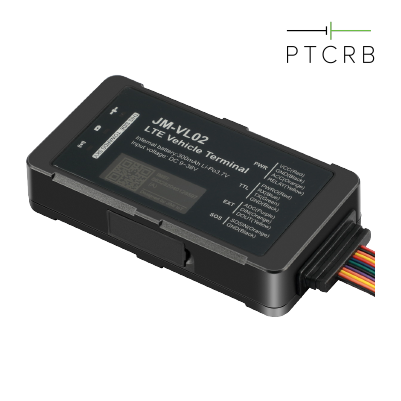 Our tracking devices come in handy even before newly manufactured vehicles reach car dealerships. When trailers or containers are used to transport cars from the factory to the dealership's lot, they can get accidentally damaged and lose some of their value as a result. Such damage will be detected thanks to the collision detection feature. Dealers will know it ahead of time, even the exact stage of transport when it occurs, and have the opportunity to fix it before giving the car to the customer. It also helps to avoid any misunderstanding between the car dealer and the manufacturer by proving that the accident happened after the vehicle left the factory.
Likewise, our trackers can reveal breakdowns in transport vehicles. Throughout the transport process, there will be situations where the vehicle needs to be activated, such as moving the vehicle to a container ship or other location. Even if the car is driven for a short period of time, if a problem arises, the dealer will be alerted to the appropriate DTC code, giving the opportunity to fix the problem early.
If there are other abnormal conditions, the vehicle can be immobilized by cutting off the power/fuel supply through the installed relay. Beyond that, the JM-VL02 vehicle tracker's panic button, use the concealed in-cabin SOS button to contact dispatch or emergency support.
To keep your parked fleet safe, the Jimi JM-VL02 vehicle tracker has a geofencing feature. You can create your own geographic areas and monitor when vehicles enter or leave. In addition, the Jimi GPS tracker has an ignition detection function, which can constantly detect the ACC/ignition status of the vehicle. The accelerometer can detect any car movement when the ignition is off. So you can be sure your fleet is secure 24 hours a day.
The JM-VL02 vehicle tracker can detect the status of the vehicle door. This feature can provide useful insight into the status of fleet vehicles. Receive an alert if the door is accidentally opened.
In addition, it also has multiple alarms, such as instant alarms for atypical events such as interception, electronic fence access, abnormal vibration, and overspeed. Once the vehicle has an abnormal alarm, the tracking device will detect it and notify the dealer. In this way, irresponsible behavior of employees can be effectively identified and prevented.
Benefits
With the Jimi JM-VL02 vehicle tracker, car dealerships can optimize their operational processes. The tracker provides valuable data on vehicle usage, such as distance traveled, fuel consumption, and engine runtime. This information can be used to schedule maintenance service s proactively, ensuring that vehicles are in optimal condition for test drives and sales. Furthermore, the tracker's panic button feature allows dealership staff to signal for assistance in case of an emergency, enhancing safety and promoting a supportive work environment.
Timely Maintenance and Service – Fleet owners can ensure vehicles are kept in proper condition and ready for customers.
Efficient Fleet Management – Tracking vehicle maintenance becomes an automated process, reducing violations to a minimum.
Keep your vehicle safe – prevent it from being stolen or driven without authorization.
Live Tracking – Track each vehicle and the entire fleet in real time.
Why Jimi IoT?
The Jimi JM-VL02 vehicle tracker leverages both LTE Cat M1/NB2 and GSM networks for seamless connectivity. It also offers a range of features such as remote cut-off (fuel/power), ignition detection, panic button, door status detection, and multiple alerts. These features not only enhance the security of the vehicles but also provide valuable insights for dealerships to optimize their operations and improve customer satisfaction.
Jimi has more than 20+ years of experience in the loT/loV industry and a team of experts to assist you in the adoption. We offer ready-to deploy solutions (with IoT SIM cards for worldwide connectivity) as well as OEM, ODM.and OBM services to suit your industry-specific needs. Contact us at info@jimipro.com