Bogotá D.C., Colombia – August 18, 2023
Jimi IoT, a trailblazer in certified GPS trackers and advanced vehicle telematics solutions, is pleased to wrap up a rewarding presence at the ESS+ International Security Fair 2023. The event showcased the latest industry innovations and connected professionals from around the globe. We extend our heartfelt gratitude to all attendees who visited our booth, #1125, at Corferias.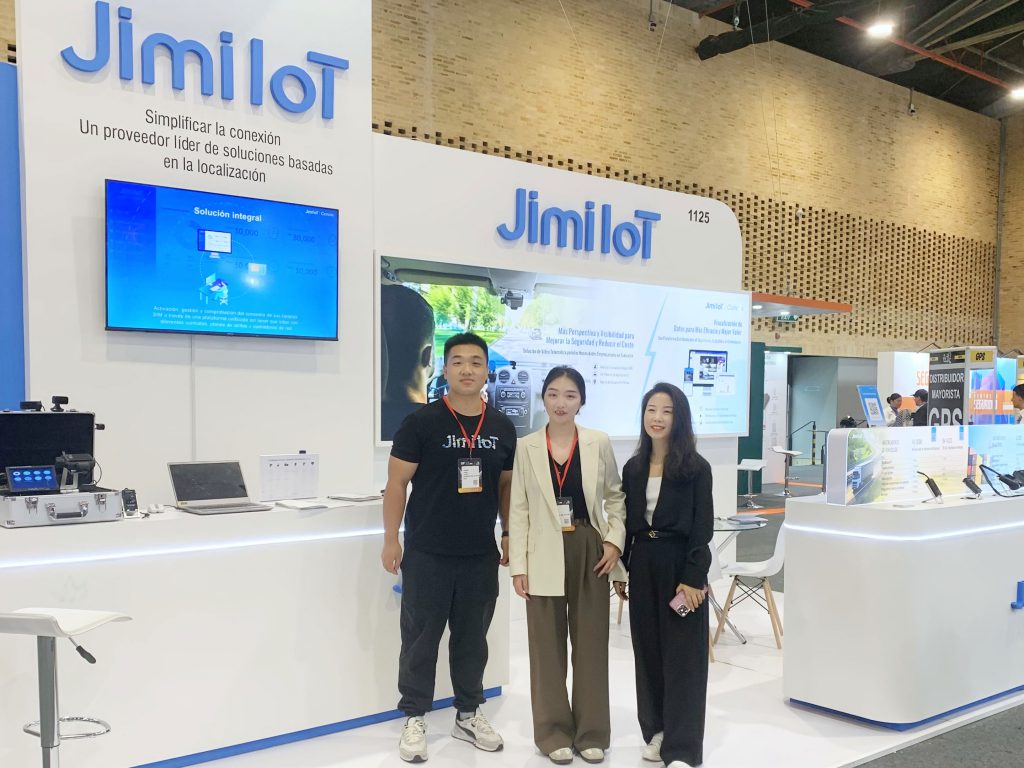 During the exhibition, we proudly introduced our lineup of cutting-edge solutions, tailored to address the dynamic requirements of modern businesses. Our three-star offerings, the Video Telematics Solution, Fleet Management Solution, and Asset Management Solution, received an overwhelmingly positive response.
The Video Telematics Solution, featuring state-of-the-art dual and multi-channel dashcams, empowers businesses with unparalleled visibility into their fleet operations. From real-time monitoring to enhanced driver behavior, this solution revolutionizes the way companies manage their assets on the road.
Our Fleet Management Solution, anchored by robust hardwired trackers, garnered significant attention. It empowers companies to harness data-driven insights for optimizing operations, improving efficiency, and contributing to a greener environment by minimizing carbon emissions.
Meanwhile, the Asset Management Solution, equipped with attach-and-go asset trackers, offers a cost-effective means of monitoring cargo and equipment status. Its versatility extends across trucks, vans, containers, and more, making asset tracking more accessible than ever.
At our booth, visitors engaged in immersive interactions with our dashcams and explored the capabilities of our GPS tracking and video monitoring platform, Tracksolid Pro. Our dedicated team of experts was on hand to provide insights, address queries, and assist in selecting the perfect solution for unique business needs.
With over two decades of experience and a global presence spanning 150 countries, Jimi IoT stands as a reliable partner in the realm of IoT devices. Our commitment to innovation and excellence has garnered us the trust of countless partners and customers.
As the ESS+ International Security Fair 2023 draws to a close, we express our sincere appreciation to all who joined us. The event has been a resounding success, fostering meaningful connections and sharing knowledge that will shape the future of the industry.
Stay connected with us for updates on our latest ventures and upcoming events. We eagerly await the next opportunity to engage with you and contribute to your business growth.
Contact:
Email: info@jimilab.com