TRACKING DEVICES  | VIDEO TELEMATICS | CAN & OBD DATA
Making Connections Simpler
Power Improvements in Connected Industries and Help Our Partners Achieve Their Goals
GOVERNMENT
Jimi IoT vehicle trackers help you optimize fleet management through big data collaboration, improving tracking, driver behavior, and cost control.
INSURANCE
Jimi IoT UBI telematics solution provides auto insurance companies with valuable data on policyholders' driving habits, allowing them to offer personalized premiums, improve customer retention, and enhance operational efficiency.
LOGISTICS & DELIVERY
Jimi loT's integrated solution combines driver-facing cameras and GPS trackers to enhance road safety and ensure the safe delivery of temperature-sensitive products while minimizing losses and maintaining regulatory compliance.
MICRO-MOBILITY
Jimi IoT's factory-installed telematics solution empowers two-wheeler manufacturers with digital transformation, enhancing operations and customer experience.
RENTAL & LEASING
Jimi IoT tracking terminals and cloud platform enhance risk control in the auto finance industry by enabling easy vehicle tracking, fleet monitoring, and early detection of abnormal events.
TAXI & RIDE-HAILING
Jimi IoT offers innovative fleet management and video telematics solutions that utilize driver-facing cameras and GPS trackers to track vehicles, monitor driver alertness, and provide cost-effective notifications.
ASSET MANAGEMENT
Jimi IoT offers intelligent solutions for livestock management and battery management, enabling easy monitoring and unified management of livestock while ensuring the safe operation of lithium-ion batteries.
CONSTRUCTION & MINING
Jimi IoT offers comprehensive monitoring solutions for construction equipment and pumpjacks, optimizing utilization, minimizing downtime, improving fuel efficiency, preventing theft, and increasing productivity in construction projects and oil fields.
4G Vehicle Trackers
Ensure fleet and driver safety with precise positioning and remote control capabilities.
4G Asset Trackers
Well-suited for tracking assets by providing real-time visibility into the movement of assets.
2G Vehicle Trackers
Trackers:An affordable option for tracking vehicles, especially for small and medium-sized businesses.
2G Asset Trackers
A highly effective and efficient solution for seamless asset monitoring and protection.
4G Ultra Video Surveillance
LTE dashcam system for commercial vehicles with multiple channel recording, ADAS/DMS algorithms, cloud storage, WiFi connectivity, and peripheral sensor support.
4G Professional Video Surveillance
Advanced devices with multiple cameras for monitoring and protecting vehicles and drivers, along with a platform for live tracking and remote monitoring.
4G Compact Video Surveillance
Diminutive yet powerful devices that utilize 4G connectivity for remote monitoring and high-quality video recording, delivering reliable protection and peace of mind.
AI Cameras
Compact DMS camera with AI algorithms detects driver fatigue/distraction, uploads data to cloud platform for safety and asset protection.
Camera Accessories
Sensor
Driver ID
Cable
Others
An industry leader in the design and production of connected devices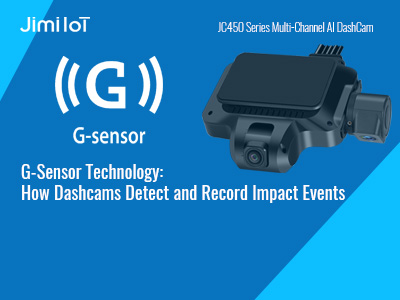 Introduction In the ever-evolving landscape of modern driving, the dashcam has become more than just a gadget—it's a silent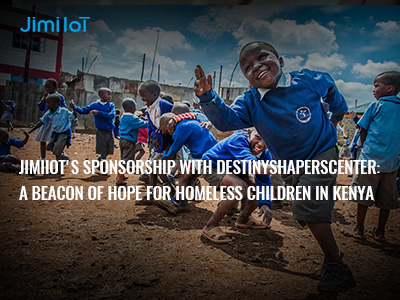 In a poignant collaboration with our esteemed client, Riverlong, JimiIoT recently had the privilege of participating and sponsoring a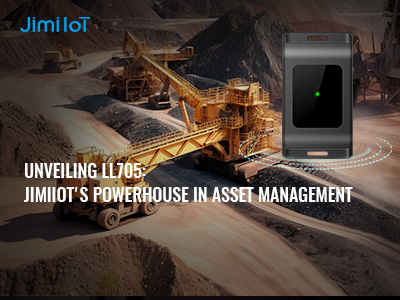 In the intricate tapestry of construction and mining operations, the challenge of effectively managing and securing high-value assets is
20+
Years
In IoT industry
40+
Products
and Solutions
150+
Countries
and Regions
1000+
Partners
Around the World
 Fleet Management
 Asset Management
 Personal Care
 Shared Mobility
 Video Telematics
DOWNLOAD THIS PAGE AS A PDF
For your convenience, we have prepared a PDF version containing all the contents of our products.